Dedicated to serving our clients worldwide:
AllAloha247 is here for you.
At AllAloha247, we stand as a testament to a legacy of resilience, innovation, and unity. We are a global, bootstrapped startup located in the heart of West Oahu. We offer in-person and virtual mediation services to both residents and global clientele. But that's not all. Our offerings extend to an extensive suite of business consulting services, a product of over four decades of experience at the helm of Fortune 500 companies.
Our company is the brainchild of retired United States Coast Guard (USCG) officer, Ron Butcher, who proudly identifies as Native American citizen of the Chickasaw Nation. In his distinguished career, he has held senior positions in three Fortune 500 companies, where he gained invaluable insights into the intricacies and nuances of organizational leadership and management. His wealth of experience has culminated into a uniquely proficient approach to conflict resolution and business development strategies.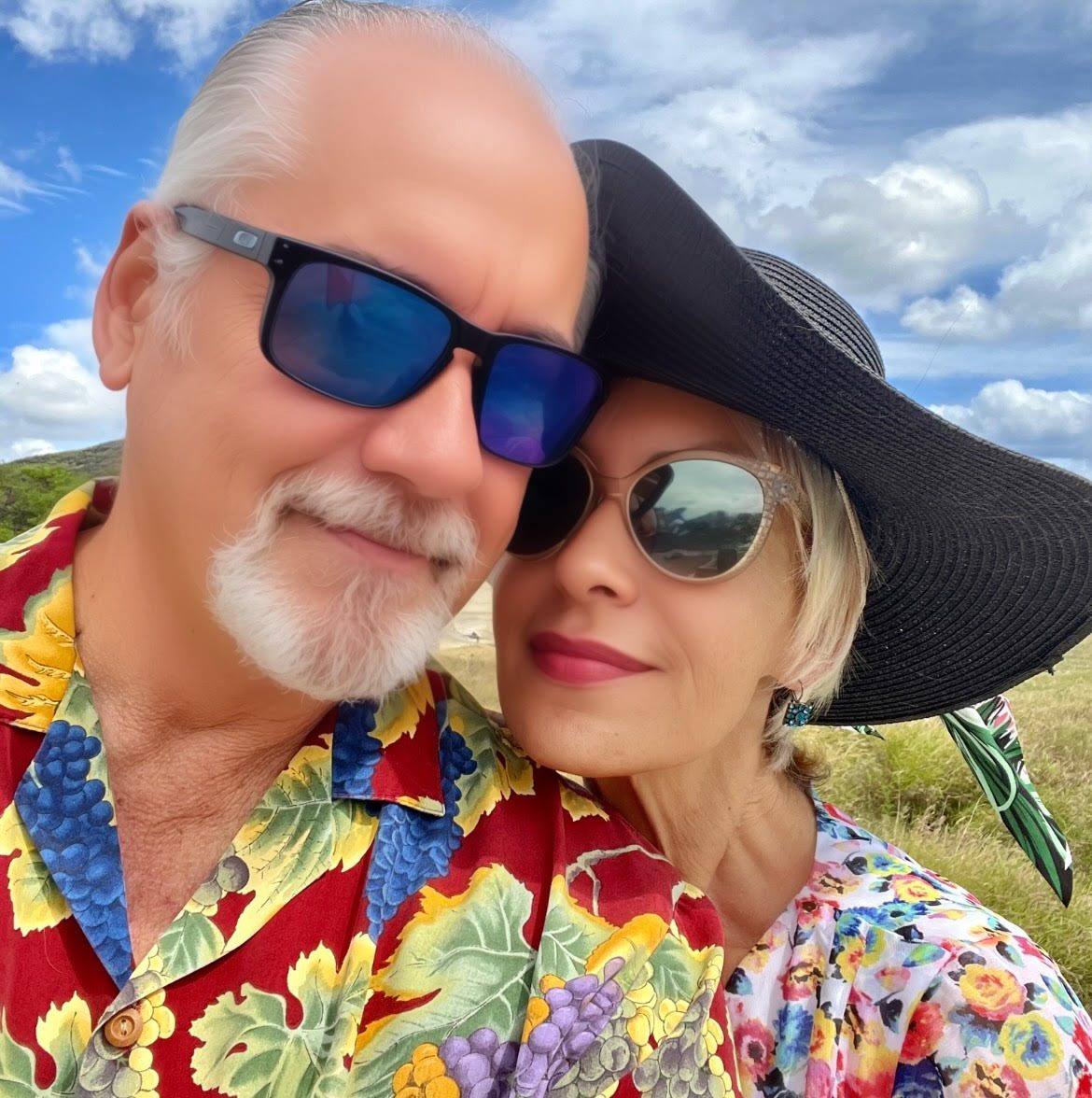 He is accompanied by his wife and business partner, Mary Ann Butcher, a formidable, highly experienced executive herself, with an impressive track record of holding positions at five Fortune 500 companies : Disney, Intel, Cisco, Pepsi and Viacom. She brings an intimate understanding of the corporate world, in multiple industries with award-winning, profound expertise in areas such as Marketing, Publicity, Social Media, Operations, Human Resources, and Executive Administrative Support. Together, the Butcher's are an unbeatable team committed to guiding your business towards success.
At AllAloha247, we thrive on the richness of our diverse experiences and leverage them to provide bespoke services that cater to your specific needs. We are passionate about fostering harmonious relationships, optimizing business operations, and facilitating growth in businesses of all sizes.
We are dedicated to equity for ALL people, ethics in action and a "you first" approach. We listen. We are far more than a service provider; we are partners in your journey. We use our experience, our dedication, integrity, and unwavering commitment to your success. Welcome to AllAloha247 where your vision meets our expertise.
Contact us for nitty gritty details or get on our calendly.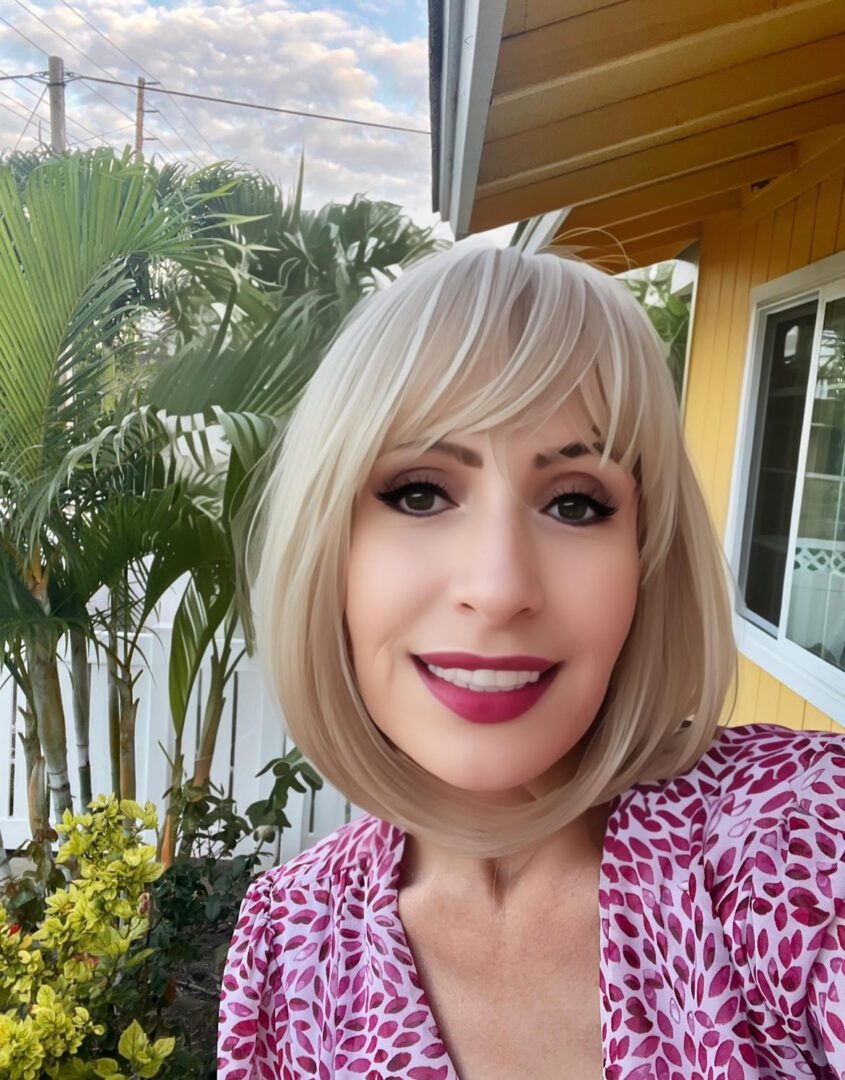 It's been quite the career - so far. I've built a remarkable career meeting the rich, famous and infamous as well as countless small businesses and five Fortune 500 companies. I pride myself on fostering strong, genuine relationships that are mutually beneficial. Thus far, I have facilitated tens of millions of dollars in revenue across multiple industries, various media platforms and with companies of every size.
Since 2020, I have focused on the tech sector from Series A startups to multi-million dollar established SAAS organizations. I've had the opportunity to sit on the leadership team, develop budgets, and implement strategies that boost brand awareness and incremental revenue. Moreover, I've successfully implemented cost-saving strategies, which have significantly benefited my clients. No need to waste money.
In 2009, I founded Red Carpet Marketing & PR / The AME Company / Authentic PR, a WBENC-certified firm. I co-founded the first All Vegas Television station with Robin Leach - KTVE-Channel 35, and I've had the privilege to implement successful marketing plans for various clients and businesses from Medspas, Medical and Dental Practices to Lawyers, HNW individuals and dozens of celebrities and influencers.
During my time as Director of Marketing for the Pepsi., I created the strategy and executed successful product placements in Las Vegas strip malls and shows. I managed major events that drove sales. At Intel, I spearheaded initiatives in the company's incubator project, securing a landmark pilot mobile deal with McDonald's Corporation, which yielded $18 million in its first year in six markets.
My time At Disney-ABC-TV is priceless. I learned about true relationship sales and marketing, where I led digital marketing strategies and promotions that generated $47 million in incremental sales over 11 years.
I hold an MBA iand a BA in Broadcast Journalism from New York University. I'm also a member of several professional organizations, including the American Marketing Association and the National Association of Women Business Owners.
Hi, I'm Ron, a California native who spent my childhood in what is now Silicon Valley. I went to high school in Minnesota and college in Tennessee. If you're into bullet points, here's some info about me by the numbers:
I have lived and worked in 14 states
I have worked in 13 countries
I have flown more than 1,000 hours with the US Coast Guard
Conducted more than 1,000 safety and health inspections on all things maritime ranging from a one-person racing kayak to the, at the time, world's largest passenger submarine
I have more than 4,000 contact hours in employee assistance, earning a Certified Employee Assistance Professional (CEAP)
I have moved 41 times so far
I have a robust safety background, particularly in operational survival. I earned the Certified Safety Professional (CSP), Chartered Health and Safety Practitioner (CMIOSH), and Certified Safety and Health Manager (CSHM) because I wanted to ensure people are safe and survive. I became a paralegal because of the regulatory and legal nature of safety in the workplace and I became a mediator because of the amount of conflict often associated with safety.
In addition to a 23-year career in the military, I have worked for three Fortune 500 companies in roles requiring conflict resolution between the company and outside agencies, vendors, and contractors, as well as other stakeholders, including company-employee matters.
I am an experienced mediator with a proven track record of helping people resolve their disputes in a variety of areas, including private (interpersonal) mediation, workplace safety, work-related injury, construction, and contractor/vendor disputes. I am confident that I can help you reach a fair and mutually agreeable resolution to your dispute. If you'd like to discuss your conflict, get on my Calendly.
Husband to Mary Ann and doggie dad to Joy, our rescue St. Bernard, I currently call West Oahu home but I'll always be an LA Dodgers fan.