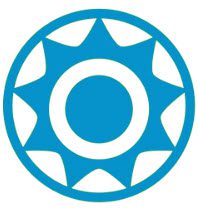 A: Mediation is a process in which a neutral third party, called a "mediator", helps two or more people who are in conflict to communicate and reach a mutually agreeable solution.
Q: Is the information shared during mediation confidential?
A: Yes, information shared during mediation is generally confidential, ensuring that discussions and potential solutions remain private. Exceptions to privilege under the Uniform Mediation Act mean that certain situations during mediation, like planning to commit a crime, threatening someone's safety, or showing evidence of child abuse or neglect, may not be kept confidential if everyone involved in the mediation agrees and signs a written agreement.
Q: Are the results of mediation binding?
A: Mediation agreements can be binding or non-binding, depending on the parties' wishes. If the parties agree to create a binding contract, the agreement is legally enforceable. Otherwise, the parties are free to walk away from the mediation process at any time. Because binding agreements are legally enforceable, the parties are encouraged to speak with an attorney to protect their rights and discuss their options prior to signing.
Q: Do I need an attorney for mediation?
A: No. Legal representation is not required for mediation. The mediation process may reveal the need for outside professional expertise or assistance in creating and developing resolution as required by needs of the involved parties.
Q: Who can be a mediator?
A: A mediator can be anyone with qualities such as good communications skills, active listening, neutrality, empathy, and patience. They can be a professional with expertise in conflict resolution, such as a lawyer or counselor, or someone from a variety of backgrounds with mediation training who is not directly involved in the dispute.
Q: How is a mediator selected?
A: Parties can research and select a qualified, experienced mediator, either through recommendations, by visiting Mediate.com, or by contacting a mediation center.
Q: What are the primary responsibilities of a mediator?
A: A mediator's main responsibilities include facilitating open communication, helping parties find common ground, and guiding them toward a mutually satisfactory resolution.
Q: What type of disputes is mediation good for?
A:  Mediation is well-suited for a variety of disputes, including:
Workplace

: Issues between employees, or between employees and management, such as interpersonal conflicts, work-related injuries, communication problems, and discrimination or harassment claims.

Family

: Matters related to divorce, child custody, alimony, property division, and other family-related conflicts.

Neighbor

: Conflicts between neighbors, such as property boundaries, noise complaints, or shared resources.

Landlord-tenant

: Issues between landlords and tenants, including rent payment disputes, lease agreement disputes, and property maintenance concerns.

Business

: Conflicts between businesses and their customers, vendors, or partners, including contract disputes, payment issues, or service disagreements.

Small claims

: Cases involving smaller amounts of money or property, where litigation may be too costly or time-consuming.

Community

: Conflicts within community organizations, HOAs, or other groups, where maintaining positive relationships is crucial.

Personal injury

: Cases involving accidents or injuries where parties wish to reach a settlement without going to court.

Consumer

: Issues between consumers and businesses, such as product liability, warranty claims, or service complaints.
Q: What is workplace mediation?
A: Workplace mediation is a way to solve problems between employees, between employees and the company, and between the company and vendors or contractors. Workplace mediation significantly reduces conflict, improves communication, and enhances relationships among employees, leading to a more harmonious and productive working environment.
Q: What are the costs of conflict in the workplace?
A:  As reported in a July 2008 global study, the Consulting Psychologist Press, CPP Inc., found:
85% of employees at all levels experience conflict to some degree, 29% do so "always" or "frequently"

U.S. employees spend 2.8 hours per week dealing with conflict, equating to approximately $359 billion in paid hours in 2008 ($488 billion in 2023 dollars)

27% of employees have witnessed conflict escalate into a personal attack

25% say that the avoidance of conflict resulted in sickness or absence from work

On average, in the US, each employee spends 2.8 hours every week – approximately one day a month – dealing with conflict in some way (being involved in a disagreement, managing a conflict between co-workers, etc). For the US alone, that translates to 385 million working days spent every year as a result of conflict in the workplace
Q: Can businesses use mediation to resolve disputes with customers, contractors, and vendors?
A: Yes, mediation is a useful tool for businesses to resolve disputes with customers, vendors, or other business partners, saving time and resources compared to litigation.
Q: When should mediation be used?
A: Mediation is a helpful tool for resolving conflicts or disputes that cannot be resolved through normal communication channels or when parties have difficulty finding a resolution on their own.
Q: How is the mediation process initiated?
A: To begin mediation, you can click here to schedule a FREE consultation, contact a professional mediator or a mediation center, who will help set up a meeting and guide you through the process.
Q: What happens during a mediation session?
A: During mediation, the parties involved in a dispute meet with a neutral third party, called a mediator, to discuss the dispute and try to reach a mutually agreeable solution. The mediator helps the parties to understand each other's perspectives and to identify areas where they may be able to find common ground. The mediator also helps the parties to develop and negotiate a settlement agreement.
Q: How long does the mediation process take?
A: The duration of mediation varies depending on the complexity of the issue and the willingness of the parties to reach a resolution. It may take one session or several.
Q: What happens if parties cannot reach an agreement during mediation?
A: If parties cannot agree on a resolution, they may explore alternative dispute resolution methods or consider legal action.
Q: Are there limits to the types of issues that can be addressed through mediation?
A: Mediation is suitable for many conflicts, but it may not be appropriate for certain legal matters or situations involving serious criminal misconduct like cases involving crimes that are violent, sexual, or emotionally harmful.
Q: What are the costs associated with mediation?
A: While total costs vary, mediation is generally more cost-effective than litigation with the involved parties sharing the cost of the mediator instead of each hiring private counsel. Some mediation centers may offer sliding scale fees based on income.
Q: What are the benefits of using mediation to resolve conflicts?
A: Conflict has both emotional and logical characteristics requiring resolve. Mediation leads to quicker resolutions, improved communication, deeper understanding, better relationships, with solutions developed and accepted by all involved parties.
Q: How does mediation compare with arbitration and litigation?
A: Mediation, arbitration, and litigation are distinct methods of resolving disputes, with varying levels of satisfaction, time, discovery, expense, and control over the outcome. 
Mediation is a collaborative process that preserves relationships and allows for greater control over the resolution, while being faster and less expensive. 

Arbitration is more structured, with an arbitrator making the final decision, and it can be less time-consuming and costly than litigation but more so than mediation. 

Litigation is the most formal and adversarial method, involving a lengthy and expensive process with the least control over the outcome. 

Each method offers different advantages and disadvantages depending on the parties' needs and preferences.
Q: Can a support person attend the mediation?
A: Generally, parties can bring a support person, such as a friend or family member, to the mediation. All parties in attendance at a mediation will be bound by a confidentiality agreement.
Q: How can parties prepare for a mediation session?
A: Parties should consider their goals, be prepared to listen and understand the other party's perspective, and remain open to finding a mutually agreeable solution.